Denture Materials
We search all our denture material from European suppliers who are renowned for their high quality and purity.
---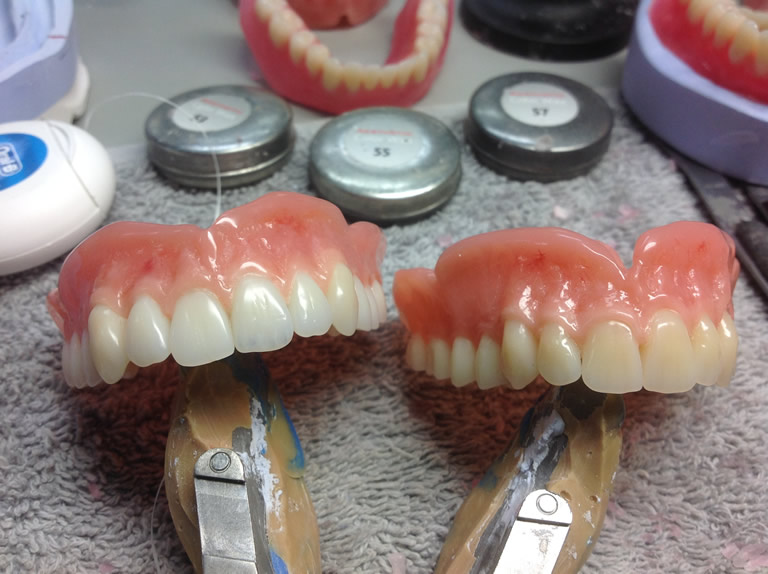 Acrylic
Denture base material is a heat curing polymer with natural colour effect. The semi opaque colouration of the resin refracts and reflects the light thus the natural pink of the artificial gingiva is created.
---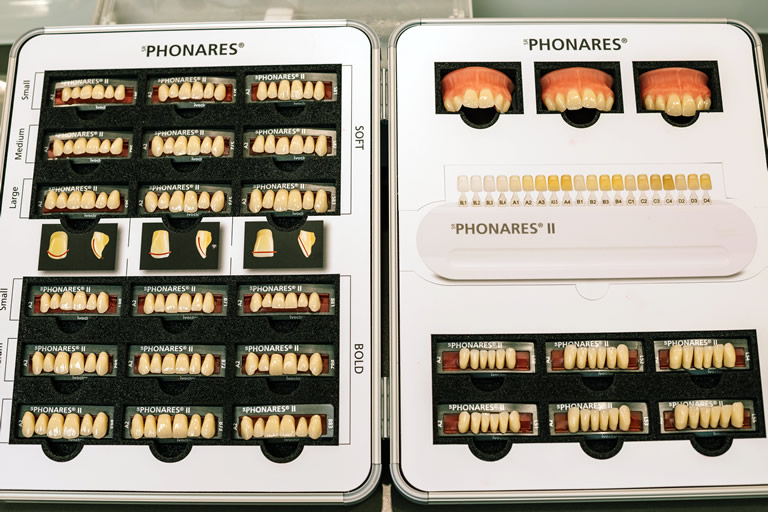 Acrylic and Porcelain teeth
The acrylic porcelain denture teeth are particularly abrasion resistant, have a low plaque affinity, a good colour stability and ensure an outstanding bond to the denture base material. The teeth exhibit outstanding aesthetics and vitality. We can also supply your denture with ceramic teeth.
---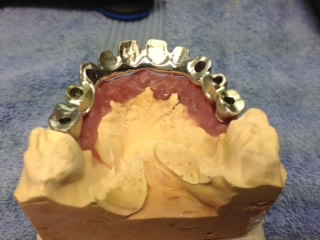 Titanium frameworks
Implant bar/frame. This is constructed either from grade 5 Titanium or Cobalt Chromium alloy (nickel and beryllium free). These bars/frames are milled from a solid piece of Titanium or C0/Cr, and have excellent bio compatibility.